Lake Superior
---
The largest of the Great Lakes is also the deepest. Too cold most of the year for swimming, it is generally considered dry-suit territory. Even in August and September the lake is extremely brisk for swimming. The coastline was ravaged by the glaciers, and today the windswept forests cower besides the austere lake. The land is both beautiful and lonely. Standing on her shores one can image the terrible plight of shipwrecked mariners. Several large parks such as Pukaskwa and Lake Superior invite the adventurous to hike the desolate shores.
Thunder Bay is the largest city, and is an important port city, one of the largest by volume in Canada.
The lake quickly drops to depths far beyond the reach of scuba divers. The lake bed is actually below sea level! This places all but the nearshore wrecks far beyond the reach of anything but submersibles. The lake is most famous in recent memory for the wreck of the Edmund Fitzgerald.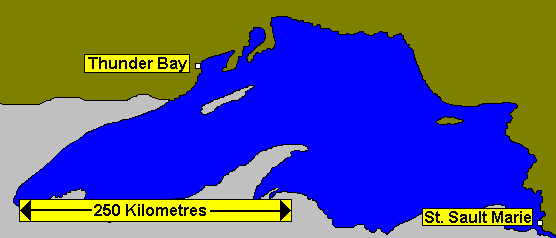 SITE INDEX: [MAIN MENU] [MAP INDEX] [QUICK INDEX] [American Visitors] [World Wide Visitors] [Canadian Visitors] [Help]
© M. Colautti 1996-1999, 2000>
Visit the new national site CanExplore
---
ontario scuba diving lake superior ontario scuba diving lake superior ontario scuba diving lake superior ontario scuba diving lake superior ontario scuba diving lake superior ontario scuba diving lake superior ontario scuba diving lake superior