Region 8: Rainbow Country
---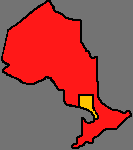 You've heard of the Thousand Islands of the St. Lawrence. The shores of Georgian Bay feature THIRTY-THOUSAND Islands for you to explore. There is more coastline here than you could explore in a lifetime. These beautiful Islands that feature in some of the works of the Group of Seven proved to be the death trap of many ships that lie in these waters awaiting your visit.
Numerous rivers plunge from the country around and enter the lake in long fiords. If you tire of diving the open lake, head up these rivers for a wild current ride and you may discover the remnants of a long lost journey of a Voyageur.
For the truly adventurous, AND EXPERIENCED try a Whitewater-Dive in some of the more 'spirited' river systems.
Head all the way up to Killarney and visit one of the most beautiful parks in Ontario. Bring you tanks because the waters feature some truly spectacular wrecks.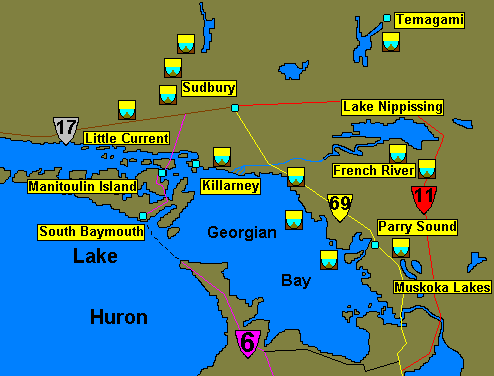 SITE INDEX: [MAIN MENU] [MAP INDEX] [QUICK INDEX] [American Visitors] [World Wide Visitors] [Canadian Visitors] [Help]
© M. Colautti 1996-1999, 2000>
Visit the new national site CanExplore
---
ontario scuba diving ontario regions ontario scuba diving ontario regions ontario scuba diving ontario regions ontario scuba diving ontario regions ontario scuba diving ontario regions ontario scuba diving ontario regions ontario scuba diving ontario regions